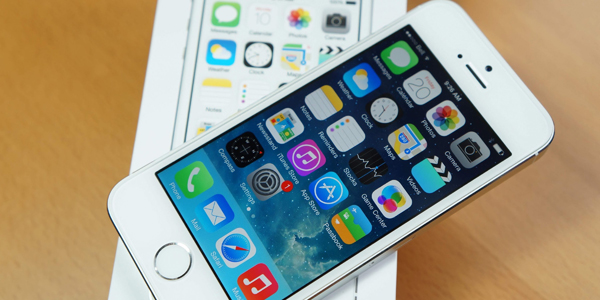 Those received phone data can be viewed by logging into your Appmia user area from any computer around the world within minutes. This state-of-the-art mobile application works in stealth mode, which means that it can never be detected by the monitored mobile phone. All your information is strictly kept confidential and no indication of Appmia Appears on your bill. Just download the application on the phone you want to spy.
It's so easy - it won't take more than 2 minutes. Log in to your online Appmia user area to view all information from the spying phone. Yes, it IS that simple! Appmia is a powerful tracking software which allows you to track all mobile device activities and control it remotely. Get real-time access to a tracked smartphone's data.
iPhone Spy - No Jailbreak Needed | Auto Forward.
Trusted by over 500,000 customers.
Best 3 apps for iOS (with and without jailbreak) spying.
Monitor all activity from your PC, tablet or smartphone! Features Compatibility. Also featured in:. Over , satisfied customers Your privacy and security guaranteed. Appmia is the most powerful spy phone software with highly innovative features. Appmia works on all mobile phones in spite of the network. You can spy on virtually any phone remotely and invisibly. Works in a complete invisible mode, it will never appear on the monitored phone. As always there is no best iPhone spy app, just one that is best for you!
Things are a little different with installing software on any Apple device.
Flexispy for the iPhone
Needless to say, the spy software we are talking about is not available through Apple! The important thing to remember is that you must first jailbreak an iPhone before you can install any software on it — unless that software is provided by Apple. The other important thing to remember is that the software you choose will be designed for a specific OS version operating system. You must match your spy download to the OS version you are currently using. Bear in mind that things keep changing — think of it like a competition — Apple keep updating the OS versions, a new jailbreak is then developed and then the spy software is updated to work on the latest OS.
My main reviews all show the latest working versions of the software.
THE IPHONE KEYLOGGER - NO JAILBREAK - NO INSTALLATION 2017
So now you know that you need to jailbreak your phone and you understand a little about the different OS versions — now you just need to find spy software to suit your needs. They all offer a similar range of features that are available for the other supported Smartphones such as Android. As you would expect from Flexispy, the Ferrari of the spy software market, they also offer full support for the iPhone up to the latest version. Their iPhone version offers the most advanced monitoring features available on the market. I go into more detail on my main Flexispy Review but for the iPhone, iPad and iPod, notable features include : All standard monitoring of texts, calls, contacts, images and videos; GPS real time tracking and reporting.
It really is the most advanced program for monitoring Apple devices — including live Spy Call — where you can listen in to a live conversation and call recording — the only company with these features! They also have the hide Cydia feature — to make sure it is not detectable — and as always with Flexispy everything just works and they offer first-class support and a no quibble ten-day money back guarantee.
There is however a downside with Flexispy — they are the most expensive for the Extreme version. Flexispy iPhone also have an additional — White Glove installation service — for a fee a tech support will help you through the whole process of Jailbreaking and installing Flexispy. If the tech side really worries you this might be worth purchasing at checkout. Be sure to check out my full Flexispy review for the details.
This is a close competitor for Flexispy — covering many of the same features and for less money. Some of the more advanced features such as live call intercept are however unique to Flexispy. Mspy have grown quickly in the software market thanks to their innovative approach to reporting and making things very user friendly. They can boast over 1 million users — so they must be doing something right! Some extras include being able to block specific apps, block numbers, set alerts by email and their reporting dashboard is also worth a mention. As always longer terms are the best value — short term is good to test the software.
Remember this is their iPhone software that requires a Jailbreak. I look at their No Jailbreak solution below. Check my Full mSpy Review. They have been working at quite a few improvements to their software — adding features and improving the interface.
It seems to be working and sales are growing. They still are not quite as well known as the other two, but are definitely making their mark.
chenworklejertu.tk
Top 10 Spywares for iPhone with and without Jailbreaking
Their software covers all the main reports you would expect and with a whole new dashboard design they are worth looking at. Plus they have now released a No Jailbreak version to compete with mSpy more below. MobiStealth are working hard to keep up with the others but they are still competitive and definitely worth a look — they are a reliable company. Read my full review. I only review decent programs. Be sure to read the full reviews I have written on each of these products and then choose the program that will work on your phone, suit your budget and offer the reporting you need — easy!
Jailbreaking has been a stumbling block for many people wanting to use spy software — either they are afraid to do it or they are technically unsure how to go about it. The companies have realized this and reacted by adding additional support resources to help with Jailbreaking and by developing this new type of product. As I mentioned at the start of this guide using this solution from mSpy, you can monitor without installing software on the device — and so no Jailbreaking is needed.
In order for this to work you Must have the Apple ID and Password and the device must be using the iCloud backup service. This actually works well enough for ethical monitoring of your own children or employee iPhones.
iPhone 8 Spy App - Best spy software for iPhone 8
If the phone is not set to run backups, you will need to do it manually. Other than that no access to the phone is required. No software — all reports are pulled from the iCloud backup interface and reports are generated in the mSpy Online Dashboard — using your mSpy Login. It relies on the changes being monitored in the backups — call logs etc. This means reporting is not in real time and definitely not as accurate as their full, regular spy software.
spy iphone 8 Plus no jailbreak
Reporting is quite limited — you will not have all the same reports as the main program. They have added to the list and right now with this version you can see :. Still some good features. The no Jailbreak version costs the same as regular mSpy — see table above.
What Can FlexiSPY's iPhone Spy Software Do?!
reading text messages.
Top 10 Spywares for iPhone with and without Jailbreaking?
Spy on iPhone 8 - Free try iPhone 8 Spy App to track on it without jailbreak.
All in all the no Jailbreak solution works well — if you have no way to Jailbreak the Apple device you need to monitor. It is still some way short of the full software version and will cost you the same money. I definitely recommend that you try to Jailbreak first and if all else fails, this version will still give you a limited monitoring ability — better than nothing! I hope this has cleared up a few things — feel free to ask questions in the comments below , and remember to use spy products legally and ethically!
Anything stored on the phone can be seen by the person who installed the spy software. It will not pick up texts or photos etc. Basically, if it is stored on your device they can have access to it. The problem lies with Jailbreaking technology, not the spy app companies.
There have been no Jailbreaks developed for the last few versions of iOS Apple operating system. Lots of speculation that one is comming but nothing yet.
Iphone 8 Plus spy software without jailbreak
Iphone 8 Plus spy software without jailbreak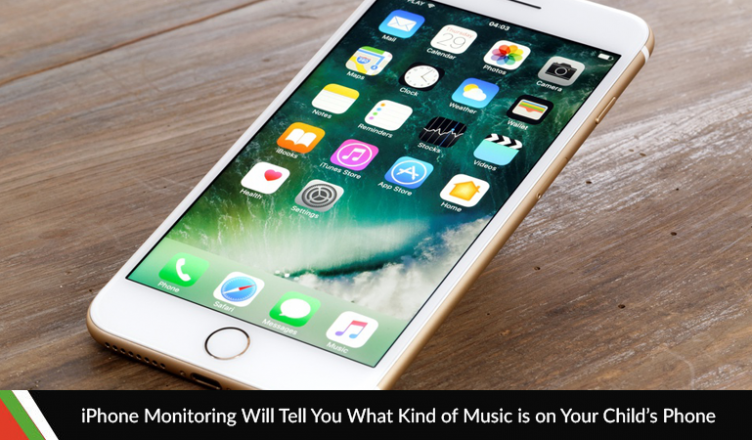 Iphone 8 Plus spy software without jailbreak
Iphone 8 Plus spy software without jailbreak
Iphone 8 Plus spy software without jailbreak
Iphone 8 Plus spy software without jailbreak
---
Copyright 2019 - All Right Reserved
---